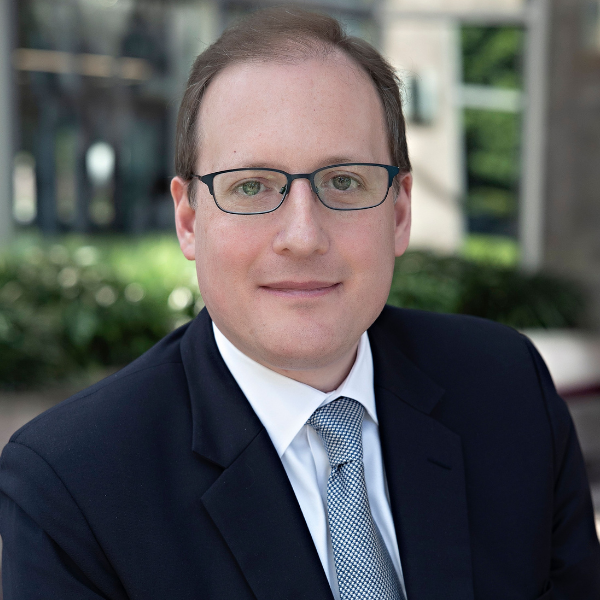 Andrew brings extensive international and domestic business and legal experience to the role of Chief Operating Officer of Olson Wealth Group where he focuses on delivering value for the company and its clients by building strong, scalable, client-centric business operations and framing and operationalizing long-term company growth strategy and vision.
Prior to joining Olson Wealth Group, Andrew served as Vice President for a Fortune 500 financial services company where he was responsible for leading the pre-and post-close transition and integration work related to the company's asset acquisition by one of its operating subsidiaries of a multi-billion-dollar AUM fee-based advisory firm. Andrew also served as a member of the Board of Directors and as Chief Operating Officer of the newly combined business where he chaired the Risk Management Subcommittee of the Board, as well as managed teams responsible for investment operations, trust operations, technology, finance, marketing, branding, communications, and strategic initiatives.
Previously, Andrew served as a member of the Board of Directors and as Chief Operating Officer of an asset management firm where he was responsible for day-to-day management and operations of an exchange-traded fund (ETF) sponsor with four NASDAQ listed ETFs.
Earlier in his career, Andrew spent nearly a decade as General Counsel and a partner with a consulting firm where he engaged in institutional capacity building, financial services, wealth management, and public policy related projects with international clients, including, central banks, sovereign wealth funds, pension systems, and commercial entities, as well as domestic clients, including, banks, trust companies, registered investment advisers, and broker-dealers. Andrew also previously served as Associate General Counsel for a turnkey asset management firm, where he delivered legal and regulatory advice focused on investment management, advisory, and brokerage issues.
A graduate of the University of Pennsylvania (BA) and the Villanova University School of Law (JD), Andrew is a member of the PA Bar and a published author on electronic signature and authentication.
Andrew and his wife Jumana moved to the Twin Cities in 2017 and live in Orono, MN where they enjoy biking during the summer months along the Luce Line and the Dakota Rail Trail. They also enjoy long walks with their English cream golden retriever, Churchill.